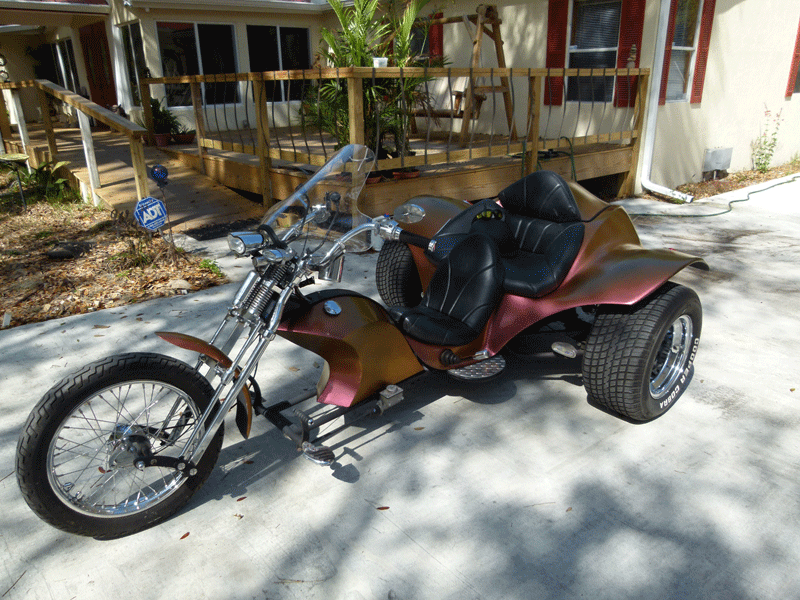 Hey guys,
This is the result of using your product.
Go ahead and post it on your web site if you think it would be good enough.
Application went easy, quick set up with only 2 coats before I did the clear coat.
Regards,
Bob J. DeGroot
PS: I never used a spray gun before, so this is certainly a testament to the ease and quality of your product.
__________________________________________________________________________________________________
JUST FOR FUN...CHECK THIS OUT...
Lyndi, here are a couple photos of the custom white w/violet ghost pearl. Let me know if this is something you want to use and I can write a little paragraph. Also I would like a link to my website from your site. https://www.singer-featherweights-revived.com
Rick
--
Thanks - Rick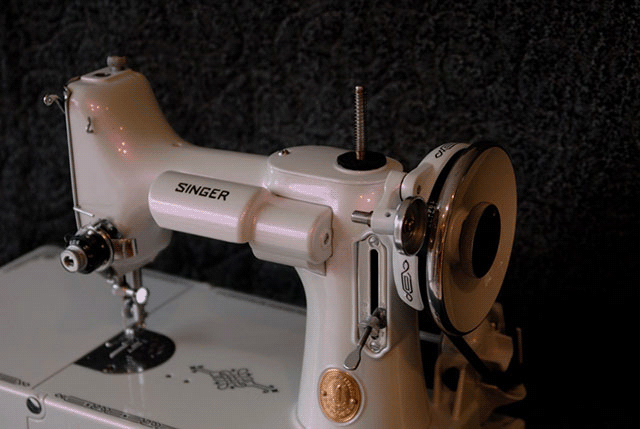 When you shop at Paint With Pearl, you are paying Wholesale prices for Pearl Paint, Candy Paint, and Metallic Flakes for your Custom Paint and Powder Coating projects! All of our ghost pearl paint, candy tint pigment paint , and metal flakes are guaranteed to work with any paint, car paint, or powder coat without any adverse reactions to your paint or powder! Forget about an automotive custom paint job that costs several thousand in custom paint supplies! Our goal is to provide Custom Paints at a great price for the painters and powder coaters out there who want to make a great project even better for very little extra in cash expense. Shop around and compare our products to other custom paints! Remember, our additives can also be used in powder coat to create the look of custom paint with a more durable finish. We have had everything from hot-rods to oil rigs painted or powder-coated with our quality additives. Not sure what you like? Check out some custom paint ideas (click here).
As long as you know how to paint or powder-coat, you can use these pearls, candies, or metal flakes in your car paint or other project. The intended use of these products is not as a base-coat, but as additives in a mid-coat clear paint or even your candy paint. Many people have had favorable results when mixing our products in actual metallic paint, but that is not their recommended use. Best effects are always achieved when our products are mixed into clears or car paint reducers, due to the fact that they are designed to react with light. Pearls and metal flakes are especially brilliant when used in clears, because clears and transparent paints allow the light in to react with our products. Learn more about our custom paint. Good luck and happy custom painting!
The way we see it, a true custom paint job is created by the painter, not the manufacturer.
ATTENTION! We are Proud to announce that we now sell Quality "Wet Wet" Clear Coats by All Kandy! Click HERE for more info.
NEW! ICE EFFECTS CRYSTAL GHOST PEARLS NOW IN STOCK. CLICK HERE TO CHECK THEM OUT
Buy custom paint, fiberglass, concrete sealer, and powder coating pigment colors, including pearl, candy, metal flake, chameleon, glow in the dark, and thermochromic paint additives for special effect finishes.

We are an international seller. Use our products with your favorite brands! We know how expensive quality coatings can be, and we offer an alternative: Use our custom paint products mixed in your favorite paint brands and save big! Try our products on concrete and granite under sealer too!

We are proud to announce that some of our products are being used on displays at the Pearl Harbor Memorial in Hawai'i.
NEWS: Fiberglassers are discovering new ways to use our products
WE NOW HAVE REAL CHAMELEONS FOR 1/10th of THE "Over The Counter" PRICE
Check out our new MOBILE Friendly Site
Products, Pearls, metal flake , Uses, Tips, About Us, Shop Pearls, Shop Candies, Shop Flakes, Custom Paint , Real Chameleon ,Temperature Change Paint
Buy custom paint, fiberglass, and powder coating pigment colors online, including pearl, candy, metal flake, chameleon, glow in the dark, and thermochromic paint additives.
SSL Certificate