Mobile Shopping Site for Paint Pearls, Candies, Metal Flakes, Thermochromics, and Glow Pigments
WORLDWIDE SHIPPING
CHAMELEON SALE! SEE BELOW.
844-PEARL-IT
844-732-7548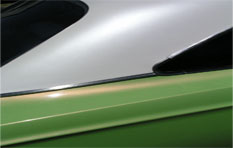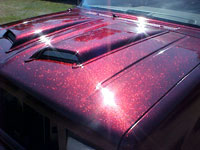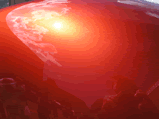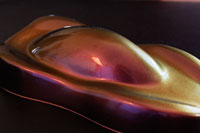 True Chameleon SALE Buy more than 3 bags and the price is $25.00 per bag!

Don't Forget Our GLOW pigments!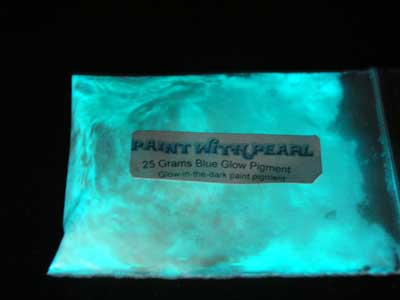 Buy Fluorescent Paint Pigments!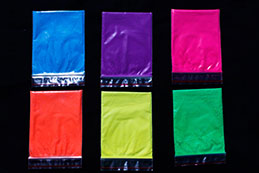 Buy All Kandy Clear Coat and BASE CLEAR for OUR PIGMENTS
Click Here For Video on How Easy it is to make your own custom paint!
Click for Customer Reviews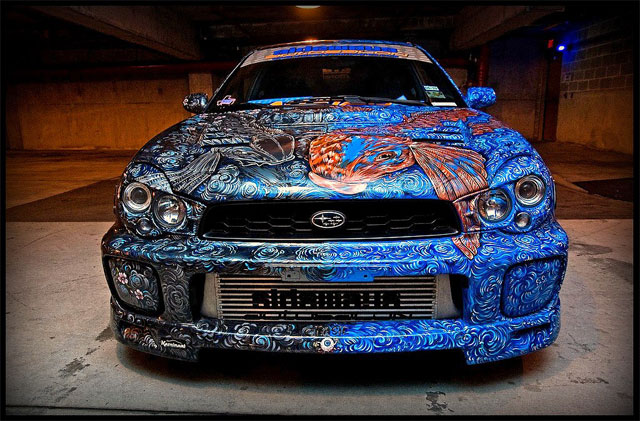 Well check this out :)
this car has electric blue pearl in the blue side of the car base coat, copper candy tint pigment in the clear on the wheels (the blue side is over silver base, the gray side is over black base), more copper candy tint pigment highlighting the fish scales that was mixed with 1shot clear and brushed straight on, bright pink pearl in the highlights on the cherry blossoms that was also mixed with 1shot clear and brushed straight on, there is also some crystal silver pearl mixed in with the white 1shot highlights on the blue side of the car.
in all i think we used 2 full bags of copper candy tint pigment and 1 full bag of the electric blue pearl.
the entire car took about 720 hours to do, the artist is Cindy Raschke ( www.cindyraschke.com ) and the technical paint and body was all performed by us here at Sideways AutoSalon.
We love using yall's stuff, and are doing some japanese dragon artwork using the new lime green pearl and bright yellowpearl to highlight the brushwork.
That cool car above? It's one of our customer's cars. See our user's pages for more cool customer pictures!
Introducing our new discounted Pro Painter's Packs! Perfect for mixing hundreds of custom paint combinations...
When you shop at Paint With Pearl, you are paying Wholesale prices for Pearl Paint, Candy Paint, and Metallic Flakes for your Custom Paint and Powder Coating projects! All of our ghost pearl paint, candy tint pigment paint , and metal flakes are guaranteed to work with any paint, car paint, or powder coat without any adverse reactions to your paint or powder! Forget about an automotive custom paint job that costs several thousand in custom paint supplies! Our goal is to provide Custom Paints at a great price for the painters and powder coaters out there who want to make a great project even better for very little extra in cash expense. Shop around and compare our products to other custom paints! Remember, our additives can also be used in powder coat to create the look of custom paint with a more durable finish. We have had everything from hot-rods to oil rigs painted or powder-coated with our quality additives. Not sure what you like? Check out some custom paint ideas (click here).
As long as you know how to paint, fiberglass, or powder-coat, you can use these pearls, candies, or metal flakes in your car paint or other project. The intended use of these products is not as a base-coat, but as additives in a mid-coat clear paint or even your candy paint. Many people have had favorable results when mixing our products in actual metallic paint, but that is not their recommended use. Best effects are always achieved when our products are mixed into clears or car paint reducers, due to the fact that they are designed to react with light. Pearls and metal flakes are especially brilliant when used in clears, because clears and transparent paints allow the light in to react with our products. Learn more about our custom paint. Good luck and happy custom painting!
The way we see it, a true custom paint job is created by the painter, not the manufacturer.