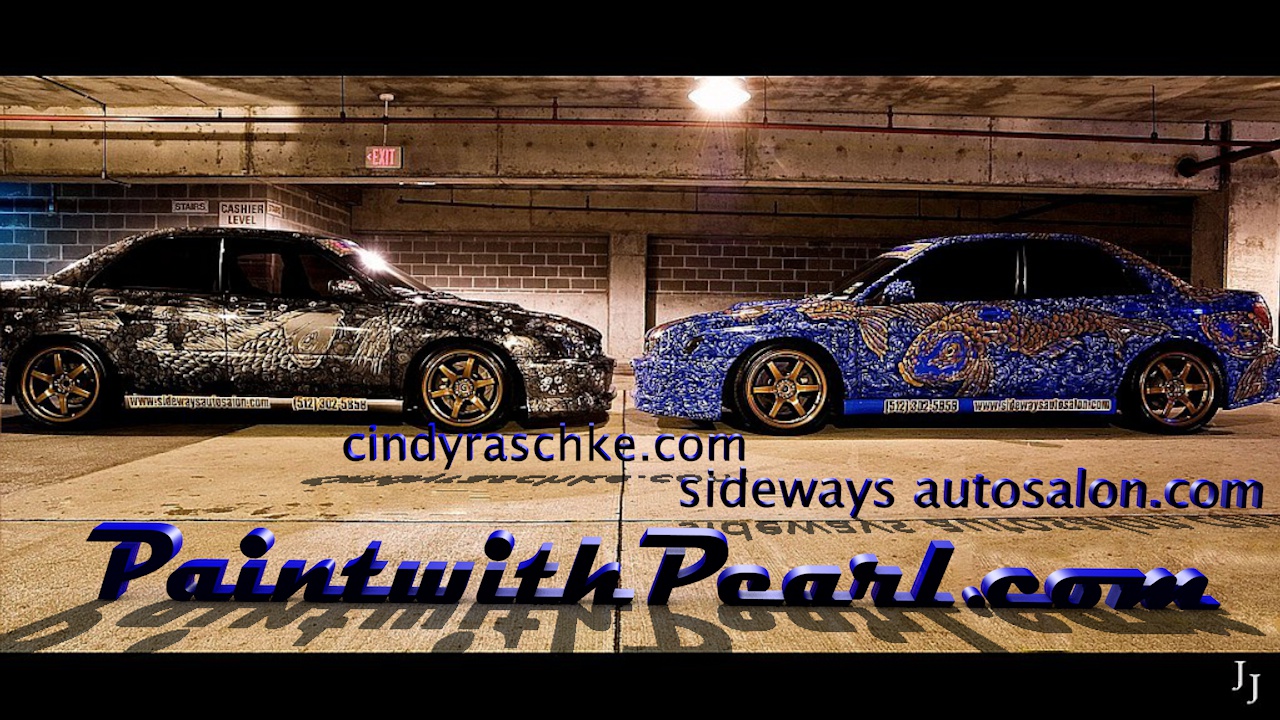 We love using yall's stuff, we're actually in the middle of a nissan 350z engine cover/intake manifold thats got a signal orange with your gold shimmer pearl over and are doing some japanese dragon artwork using the new lime green pearl and bright yellow pearl to highlight the brushwork.
this car has electric blue pearl in the blue side of the car basecoat, copper candy pearl in the clear on the wheels (the blue side is over silver base, the gray side is over black base), more copper candy pearl highlighting the fish scales that was mixed with 1shot clear and brushed straight on, bright pink pearl in the highlights on the cherry blossoms that was also mixed with 1shot clear and brushed straight on, there is also some crystal silver pearl mixed in with the white 1shot highlights on the blue side of the car.
in all i think we used 2 full bags of copper candy pearl and 1 full bag of the electric blue pearl.
the entire car took about 720 hours to do, the artist is Cindy Raschke ( www.cindyraschke.com ) and the technical paint and body was all preformed by us here at Sideways AutoSalon.
Products, Pearl Paint , Candy Paint , metal flake , Chameleon Paint, Uses, Tips, About Us, Shop Pearls, Shop Candies, Shop Flakes ,Shop Chameleons