Uses: Custom Paint, Custom Powder Coat, Gel-Coat, Reflective Coatings, Plastics Manufacturing, Theatrical Set Paint, Faux Finish Painting, and decorative concrete, granite, and slate sealer.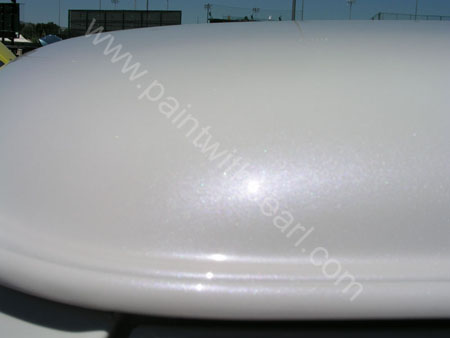 Custom Automotive Paint- Use any of our ghost pearls, candy pearls, chameleons, or metal flakes in your next custom paint job. By using our automotive paint tips, you can save yourself thousands of dollars, in some cases, and hundreds of dollars in most cases-with the same end result. A perfect custom paint job.
Custom Powder Coat- Our Ghost Pearls, Candy Pearls, and most of our Metal Flakes are temperature rated at around 400 degrees F, making an ideal additive for clear powder coatings. Give any powder-coating project a true custom paint look with our additives. Also, by using our products, you can color match your automotive paint to your powder coat.
Gel Coat- Use our Ghost Pearls, Candy Pearls, Chameleons, and Metal Flakes in your fiberglass gel coat to give a metallic sparkle to your surfboard, boat, outrigger, or any other fiberglass project. Make an ordinary white bathtub into a white pearl bathtub. The possibilities are endless. If you work with fiberglass, we are your friend.
Refective Coatings- Using our ghost pearls, (especially the Silver Ghost Pearl), you can make special reflective coatings for street signs, home theater screens, even license plate paint to fool those traffic cameras. Reflective coatings are most commonly used for safety.
Plastics Manufacturing- Used in thousands of different products from toys and electronics, to plastic jars and bottles, our ghost pearls and candy pearls can make a great product look even better by adding the pigments directly into the raw melted plastics before molding.
Theatrical Set Paint- Under stage lights, metallic paints can add not only create visually stunning sets, but a visual reality to metal architecture, such as bronze statues or copper roofing. Create realistic water effects with different shades of blue, violet, and green ghost pearls.
Faux Finish Painting- Create effects like the pros do with our Ghost Pearls, Candy Pearls, Metal Flakes, and even thermochromic pigments. By adding directly into Faux Finish Glaze, you can create rustic aged looks, realistic copper trim, oceanic views, or just about anything you can imagine.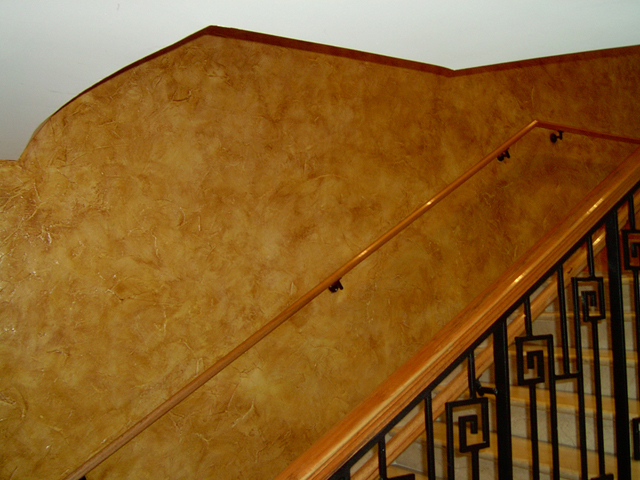 Concrete, Granite, and Slate Sealer- Used commonly in concrete flooring and bartops, our pigments are easy to mix and apply, and can make everything from an abalone shell tint, to a specific color design or complex mosaic. Enhance your granite countertop with a new tinted relective sheen by using our Ghost Pearls in your granite sealer (try an unseen test area first). It is easy to jazz-up your old slate flooring by rubbing different types of pearl into your sealer to create crazy effects.
Pottery Glaze- Our ghost pearls are tolerant to 1600 degrees F. They create great effects in any decorative pottery.
____________________________________________________________________________
Naturally, the Ghost Pearls, Candies, Metal Flake, and Chameleons that we sell here at Paint With Pearl are more than just things you can add to your hot-rod, import custom, or chopper paint job. Let's look first at Pearls so that we can see the incredible uses for this great product.
Ghost Pearls are made from an extremely fine Mica particle that is coated in titanium. The color of the pearl depends on the way light reflects off of the different thicknesses of the titanium coating. What advantage does this bring to you? Incredible durability of the color. No fading and incredible heat-resistance (1600 degrees Fahrenheit) gives our pearls a wide variety of uses. Click here to see what you can do with Ghost Pearls.
Candies or (Candy coat) Pearl Pigments
Candies are mica particles with an iron oxide coating that has been tinted to a certain color. Since these particles contain some form of pigmentation, the heat resistance factor is not quite as high as that of Pearls, but the durability is far better than normal paint pigments. Click here to see the many uses for these candy pigments.
Glitter Flakes are used in so many industries it may not be impossible to list them all, but if you need some hints on how to use our glitters in paint, click here.
Products, Pearls, Candies, Flakes, Uses, Tips, About Us, Shop Pearls, Shop Candies, Shop Flakes
John Kosmoski, HOK, House of Kolor, PPG, crystal, crystal, Powder coat,