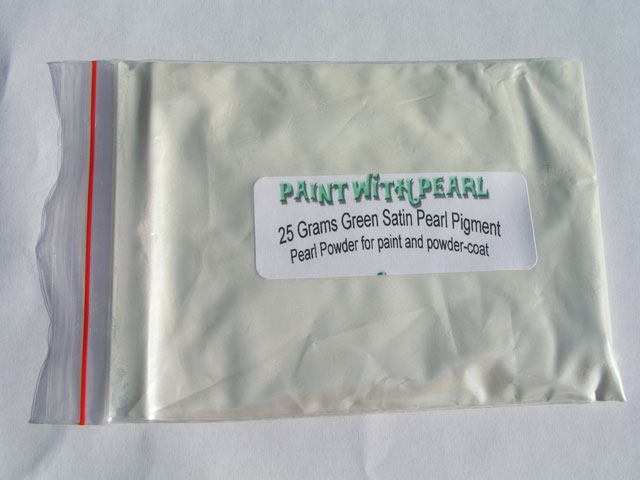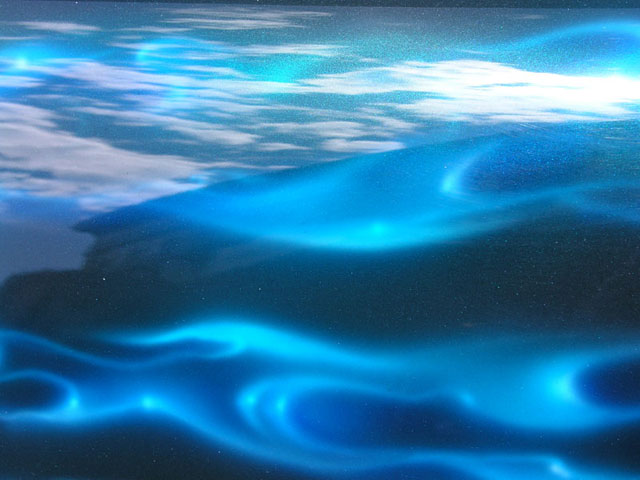 See green pearl at the top of this flame graphic. Notice that it only shows up in the bright light...
Makes great ghost flames too!

Want it more sparkly? Try our Green Pearl or Green Shimmer!
Our 25 gram bag (about 2 fl oz.) of Green Satin Pearl Pigment is a very fine powder, which has a reflecive quality that is green in color, and will enhance your base coat with a tone of green, but will give very little in the way of a reflective flake effect. The purpose of satins is to give a color-change effect, without adding any extra sparkle to a paint or powder coat job. They are great at giving any base-coat a color-change effect without letting the viewer understand that the effect is something other than the paint or powder coat itself. Try these if you want to see subtle chameleon paint effects in your paint or powder coatings. Recommended on Orange, White, and Yellow Base-Coats. Can give a realistic Citrus effect if applied properly. Try it on yellows and oranges for citrus effects! Accents Blues great as well!
Products, Pearl Paint , Candy Paint , metal flake , Chameleon Paint, Uses, Tips, About Us, Shop Pearls, Shop Candies, Shop Flakes ,Shop Chameleons